What is the McLeods of Condah?
The McLeods of Condah is an annual event held each April at Condah or surrounds in south western Victoria Australia.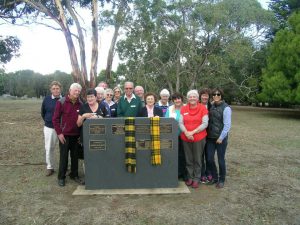 At each event we explore an aspect of the story of the Norman McLeod and Susan Stewart who emigrated from the Isle of Raasay in the Scottish Highlands to Australia in 1854. We link the lives of those emigrants with the achievements and community involvements of their descendants, particularly those of their children and grandchildren.
What is achieved through running this event each year?
Increased understanding of our history. Each event aims to enrich this understanding by going deeper into the story of who the original McLeods were, what traditions and values they brought with them, and how this was expressed in their Australian descendants.
An appreciation of how our ancestors contributed to our current day lives. It also helps participants to explore the question of identity. Every person has a sense of his or her personal identity. It's our answer to the question, "Who am I?" It's also important at a collective level too. "Who are we"?  The McLeods of Condah in some way allows participants to piece together answers to their identity puzzle.
Increased connection between the participants as we get to know and appreciate each other qualities. This applies to both McLeod descendants as well as other participants who are not descendants but participate through interest or through their relationship with descendants.
The opportunity for close but far-flung relations to meet and greet again