2017 – Cavendish
| | | |
| --- | --- | --- |
| | | 8th April – Bunyip Hotel |
Family history made some modern connections for a group of McLeod descendants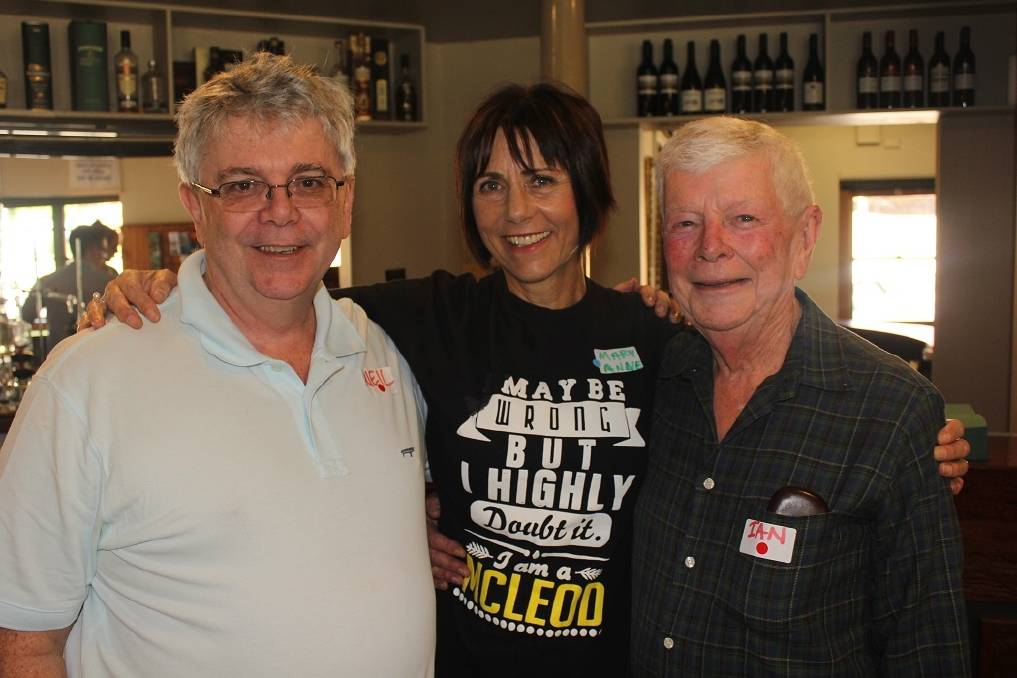 CATCHING UP: Neil McLeod, Maryanne Martin and Ian McLeod at the annual family gathering at Cavendish.
FAMILY history made some modern connections for a group of McLeod descendants at Cavendish's Bunyip Hotel on Saturday.
About 35 people with names like MacLeod, McCallum, Martin, Annett, Funk, Quincey, Routledge, Saligari and Collins – all descendants of brothers Norman and Roderick "Rory" McLeod, and their sister Ann, from the Isle of Raasay – shared their family stories.
The McLeod descendants from Victoria, Tasmania and Western Australia had gaps filled in their ancestry, connected with people they were related to but had never met before, shared stories and learned why McLeod or MacLeod could be spelt either way.
Great, great granddaughter of Norman McLeod and Susan Stewart, Maryanne Martin has been conducting the McLeods of Condah events since 2010.
Ms Martin said the group's annual exploration and expansion of the McLeod story was unique. It has built relationships and a sense of collective identity among former strangers by exploring the McLeod story at a richer level.
Professor of Law at Murdoch University in Western Australia, Neil McLeod, used signatures from a copy of the Burns Birthday Book passed down to him, to explore the changeable spelling of the surnames McLeod or MacLeod and its pronunciation.
He said it was a fallacy that 'Mc' is Irish and 'Mac' is Scottish. 'Mc' with a raised 'c' is simply an abbreviation of 'Mac', but in McLeod and MacLeod, both mean son of Leod. Some of the group's ancestors had spelt it both ways in the birthday book, often signing their name with a raised 'c' above a dot or line, or a space between 'Mc' and 'Leod', consistent with medieval Gaelic manuscript traditions.
"The people writing their name in that way may not have been aware of it, but they were carrying on a tradition," he said.
Mr McLeod said the McLeods of Condah gathering showed there were people interested in tradition.
"I think tradition is important because it tells human beings who they are," he said. "And the fact that they are all people who share the same interests is particularly important because it emphasises that there is something beautiful about all of this – it is not a curiosity. The biggest benefit is that people who don't normally see each other, but who feel closely related in many ways, get together – it's a reason for them getting together."
"Most people have a family history event once every little while, but we started in 2010 with about six of us, all descendants of this line, and ever since then we've been telling more of the story – every year we expand it," she said.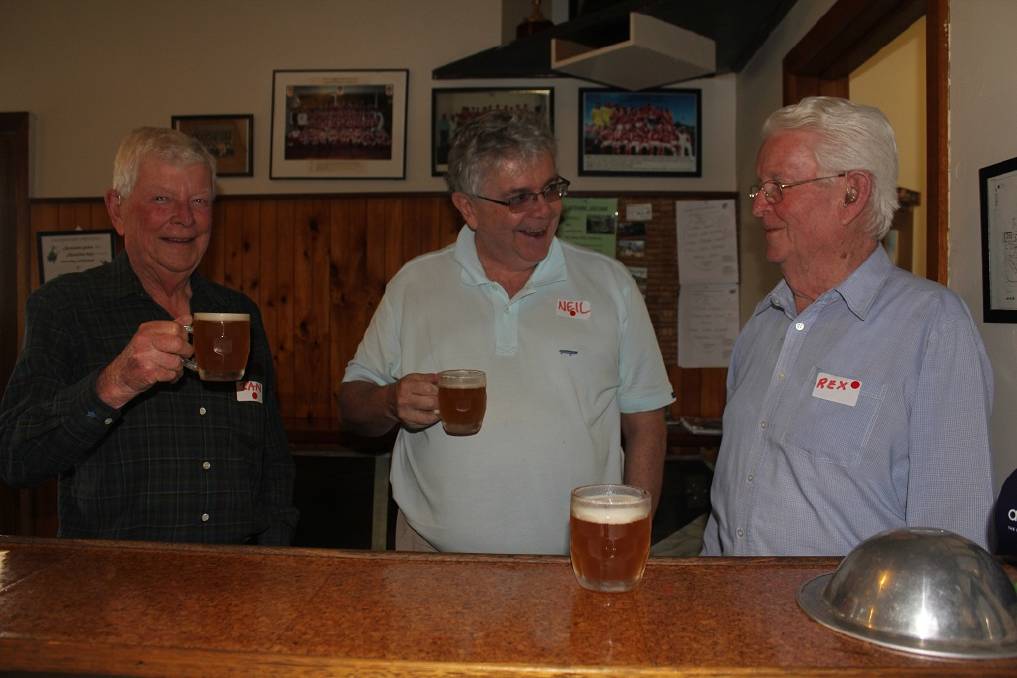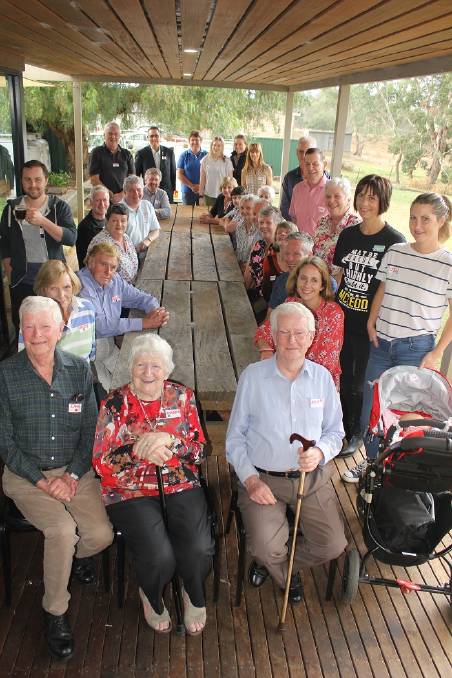 The McLeod family.
Agenda:
1.
Introduction to the event by Maryanne Martin.
2.
Presentation by Neil McLeod on the "Mc" and "Mac" name prefixes.
3.
Launch of McLeod's of Condah web site.
Videos courtesy of Mary Saligari.
Comments
Add Comment